GASME News
White Paper on Business Opportunities and Investment Risks Along the Belt and Road Launched in Shanghai
Commissioned by the GASME Center for World Economic Studies, and co-written by Chongyang Institute for Financial Studies at Renmin University (RDCY) and Shanghai Chunqiu Institute for Development and Strategic Studies, White Paper on Business Opportunities and Investment Risks Along the Belt and Road was launched by GASME on the Global Forum for Fortune 500 and SME Cooperation 2016 in Shanghai, on September 13th, 2016.
Mr. He Weiwen, Vice Chairman of GASME, Expert on Propaganda of State Council Information Office and Chief Editor of China International Finance, introduced that White Paper aimed at providing information and guidance to small and medium-sized enterprises participating in the Belt and Road Initiative.
Over the past three years, China have signed contracts with more than 30 countries, signed over 20 agreements on capacity cooperation, and established 46 overseas industrial parks. China's Belt and Road Initiative has met with firm support and active participation from over sixty countries along the Silk Road Economic Belt and the 21st Century Maritime Silk Road. The positive responses have created a favorable environment for policy implementation, and brought about development opportunities to the region.
Judging from current trends, the Belt and Road Initiative is faced with greater opportunities than challenges. The key to successful realization of "One Belt, One Road" lies in the capability to best make use of existing opportunities while creating new ones. The White Paper will effectively help Chinese enterprises to solve problems in their global development, such as difficulties of accessing information, difficulties of international financing and preventions of unknown risks.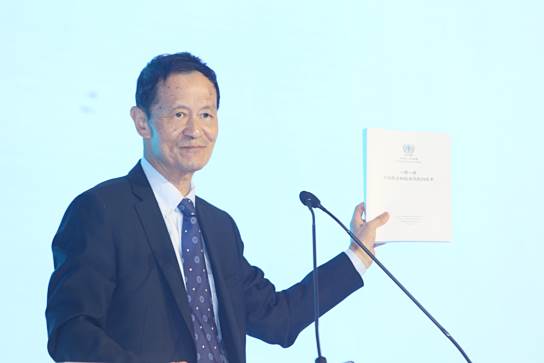 Mr. He Weiwen launched the White Paper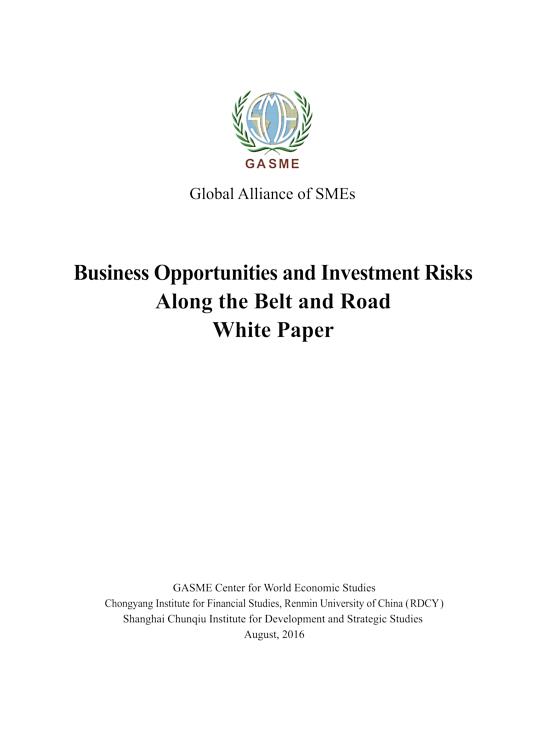 Cover of the White Paper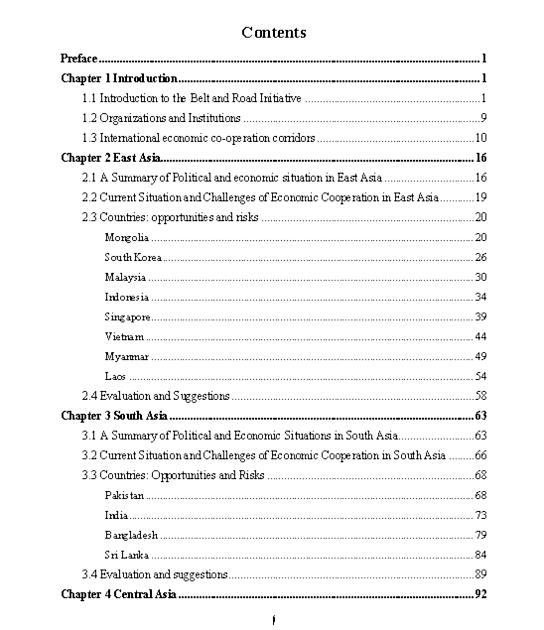 Contents of the White Paper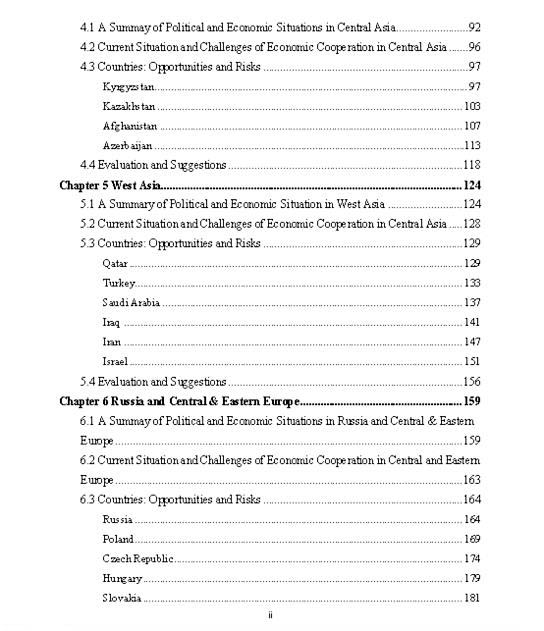 Contents of the White Paper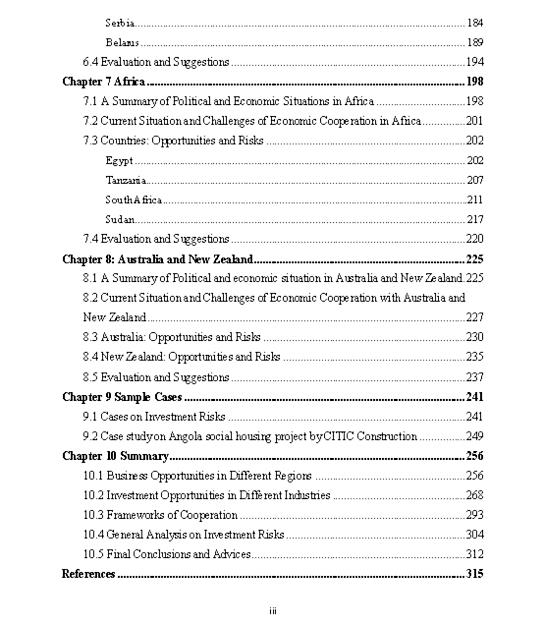 Contents of the White Paper