GASME News
Mr. Jean Pierre-Raffarin, Former Prime Minister of France met with GASME Entrepreneurs Delegation
On the night of October 24, 2014, Mr. Jean Pierre-Raffarin, former Prime Minister of France and President of Committee of Military, Defense and Diplomacy, met with GASME Entrepreneurs Delegation led by Mr. Frank Cao, Secretary-General of GASME .
This year marks the 50th anniversary of Sino-French diplomatic relations, with France being featured as the guest of honor in the Western China International Fair. During the fair, around 100 French enterprises were present at the Sino-French SME Forum.
Mr. Raffarin pointed out that the Western China International Fair serves as an important exchange and cooperation platform for SMEs around the world. French government and chambers of commerce have organized French enterprises to attend every year. The newly proposed strategy of "The Silk Road Economic Belt" will be the basis of economic cooperation for both countries. Chinese enterprises are welcome to France for investment and business development, where the Silk Road extends to Czech and reaches Lyon, France.
Mr. Cao extended his invitation to Mr. Raffarin to attend the Global Fortune Forum (Shenzhen) held in December and the Second China's SMEs Global Development Forum held in Ningbo, and received Mr. Raffarin's acceptance.
Reports indicate that around 350 French enterprises attended the Fair this year. The Chinese enterprises, including GASME delegates, joined the matchmaking conference as well. From October 24 & 25, an estimated 5,000 one-on-one meetings between Chinese and French enterprises took place, and over 100 cooperation agreements were reached.
The attending Chinese entrepreneurs included: Ms. Long Hong, Executive Vice Chairman of Shenzhen Electronics Industries Association, Mr. Yuan Daming, President of Zhejiang Daming New Materials Co., Ltd and Chinese Lead Entrepreneur of GASME in Electric Heating Industry, Mr. Hua Shengrong, President of Shanghai Jun Yan Fa Industry Co., Ltd and Chinese Lead Entrepreneur of GASME in Rubber Product Industry, Mr. Zhao Congda, President of Cixi Ci Ba Electrical Technology Co., Ltd, and Chinese Lead Entrepreneur of GASME in Air Purifier Industry, Mr. Xiao Jinkai, Vice President of Zhongneng Daye (Beijing) International Investment Co., Ltd, and Deputy Director of GASME Committee of Investment and Finance, as well as Mr. Jing Huixiang, President of Beijing Cao Gen Ban Investment Management Co., Ltd, and the 5A Member of GASME.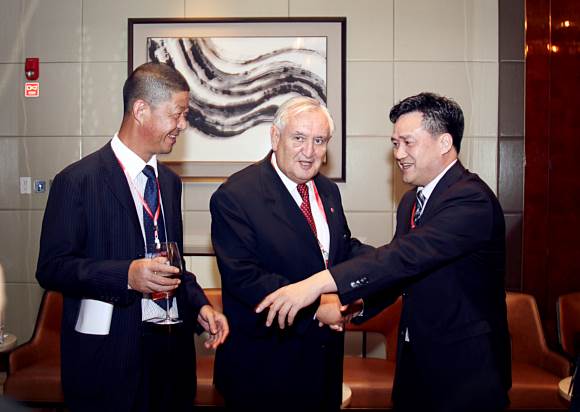 Mr. Jean Pierre-Raffarin talks with Mr. Frank Cao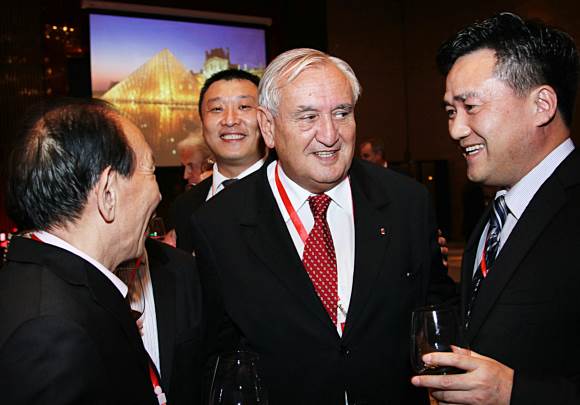 Mr. Jean Pierre-Raffarin talks with the Chinese entrepreneurs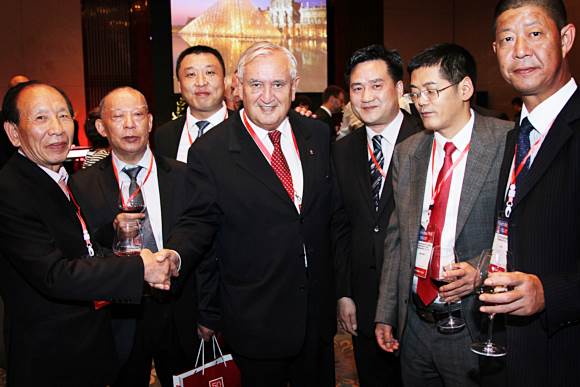 Mr. Jean Pierre-Raffarin talks with GASME delegates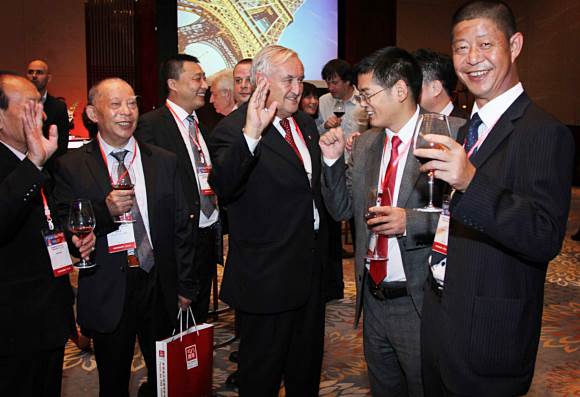 Mr. Jean Pierre-Raffarin talks with GASME delegates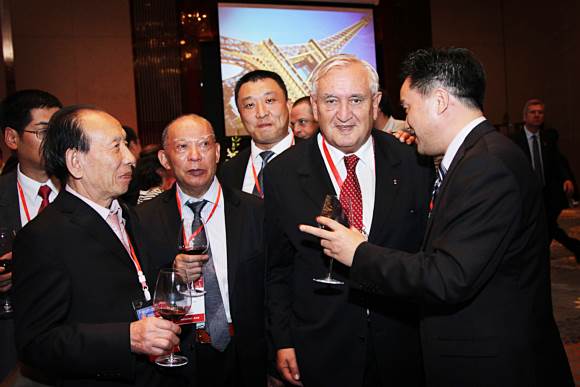 Mr. Jean Pierre-Raffarin talks with Mr. Frank Cao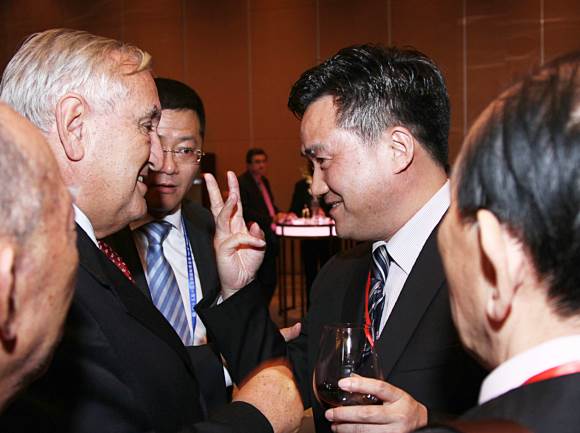 Mr. Jean Pierre-Raffarin talks with Mr. Frank Cao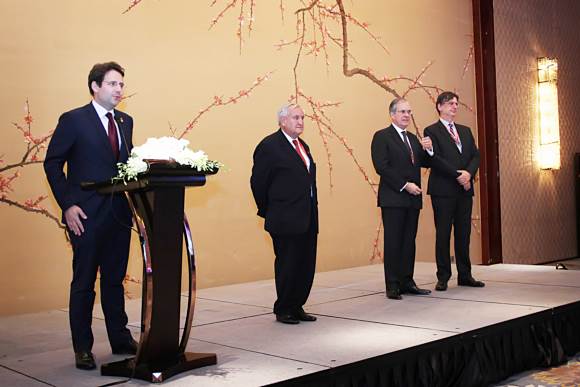 French government delegates at the business banquet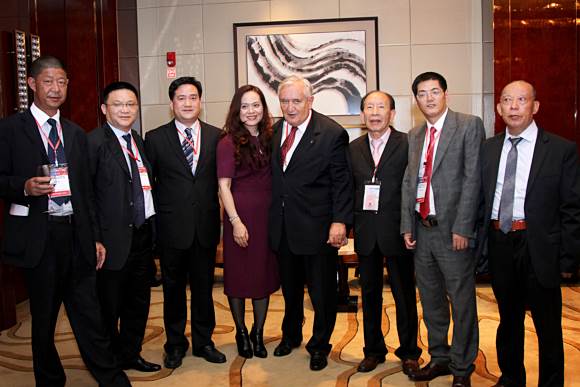 Mr. Jean Pierre-Raffarin and the Chinese entrepreneurs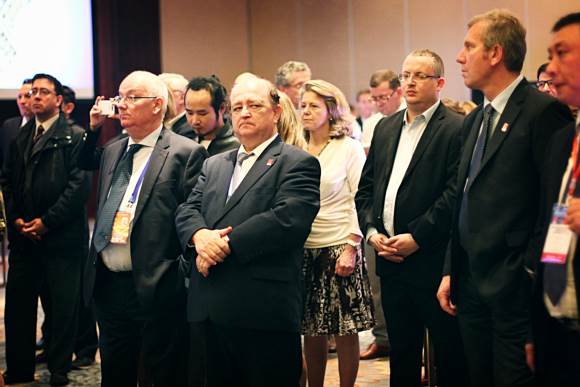 The Business Banquet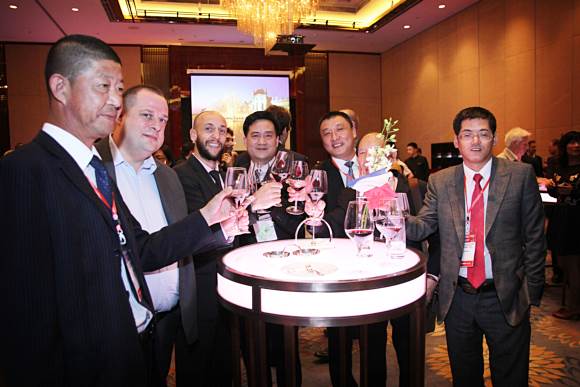 The Chinese and French Entrepreneurs network at the cocktail/reception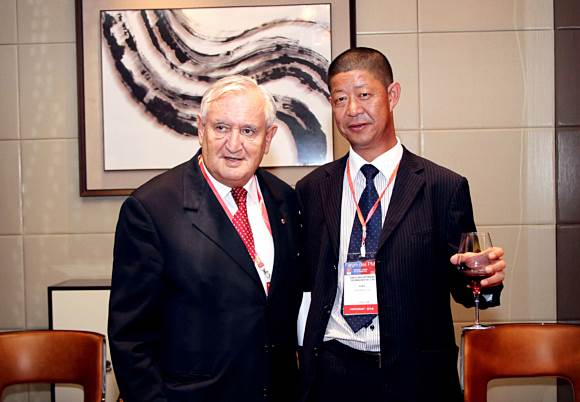 Mr. Jean Pierre-Raffarin and the Chinese entrepreneurs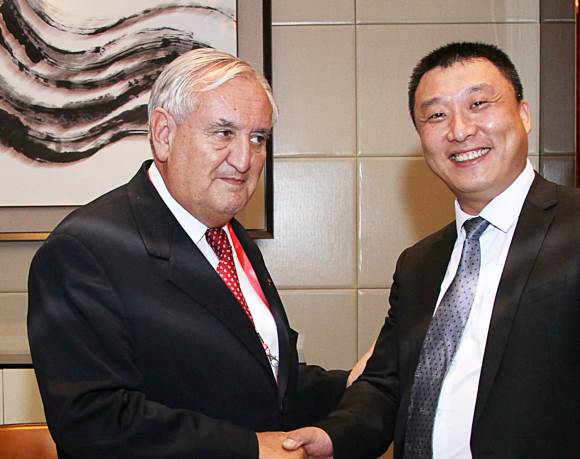 Mr. Jean Pierre-Raffarin and the Chinese entrepreneurs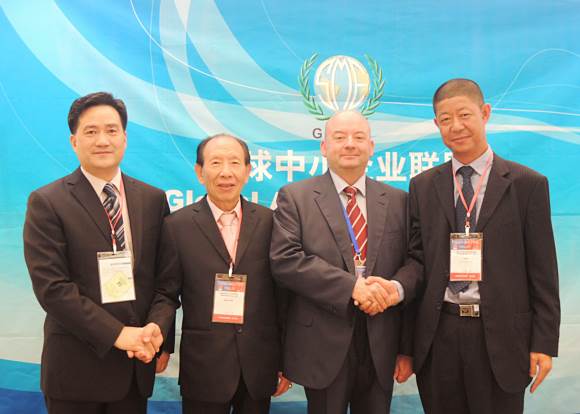 The Chinese and French Entrepreneurs